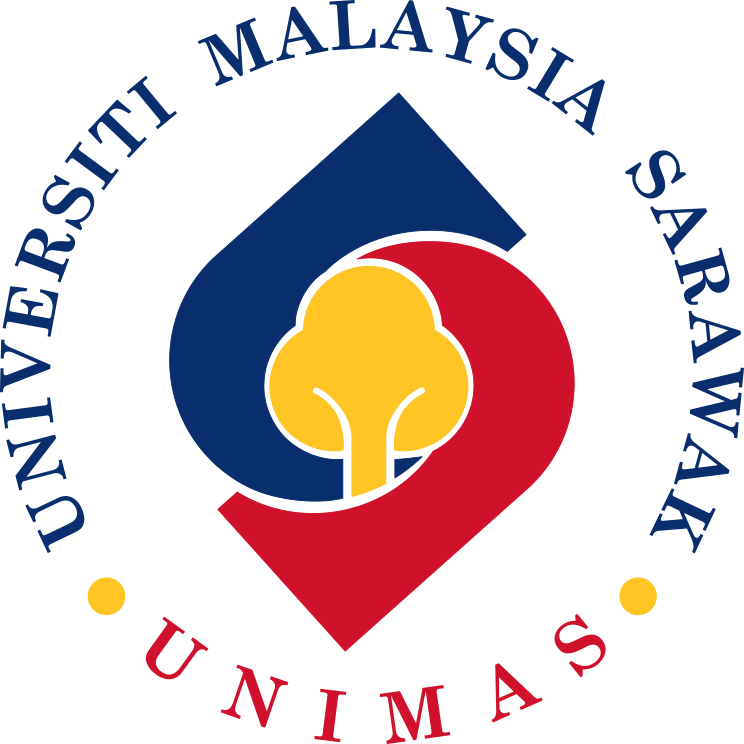 The overall theme reflects the University's commitment to knowledge and excellence. The tree a symbol of growth and knowledge stands also for the natural resources of Sarawak and Malaysia their diverse ethnic groups and cultures. The clasped hands symbolize unity in diversity a concern for the environment and society as well as the exploitation and optimization of new and useful knowledge in development. Together the hands and the tree form the letter 'S' for Sarawak. Selected colours: Blue and red symbolise the integration of education and technology while golden yellow reflects quality nd excellence in both human resource development and services.


Colour code (PANTONE Code - Color standards used in the printing and reprographic industry) :
Blue 294C
Red 186C
Yellow 123C
Logo Usage
The use of the logo should consider the type of background color. Logo are not allowed to be overshadowed by other elements.
For bright or white backgrounds, no special effects are to be added to the logo.
For dark or black backgrounds, white "stroke" or "outer glow" effects must be used around the logo.
The use of black and white color logos is permitted for publishing through press advertisements, low-cost printing or any circumstances where the use of colored logos is deemed inappropriate.
The official seal of the Universiti Malaysia Sarawak is the original visual signature used since the university's establishment in 1992. The official seal is to be used strictly with permission from the Chancellory Division, to ensure the usage is focused and strategic, and in alignment with the university's image and visibility as a preferred learning hub in the region.
Transcripts
Letterheads and official name cards
Legal documents such as MoA and MoU documents
Stationery for the Vice Chancellor's Office
Certificates
Theses, official reports, course assignments and any publication produced by staff and students of UNIMAS
Email signature which is used by all UNIMAS staff
UNIMAS Official Seal is available here.