UNIMAS OFFICIAL SEAL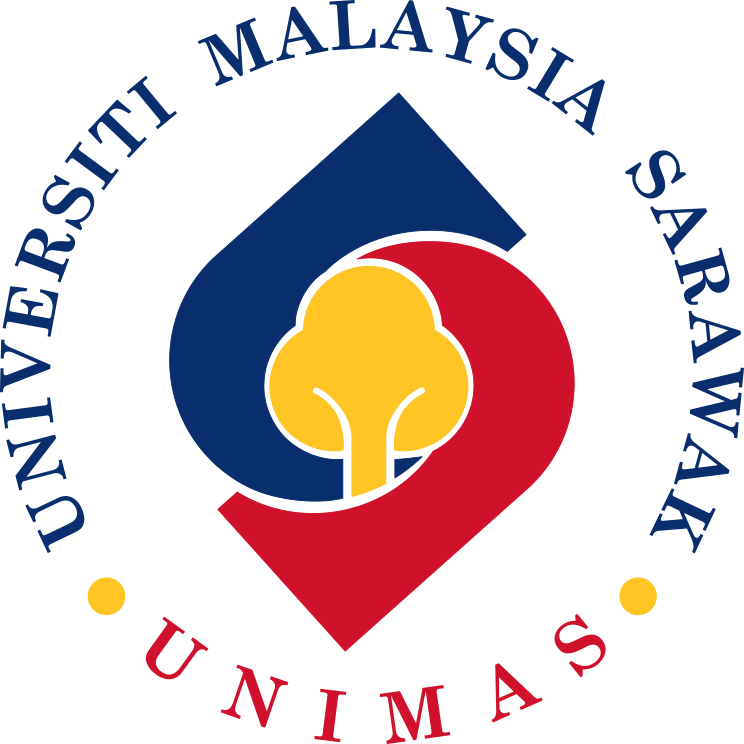 The overall theme reflects the University's commitment to knowledge and excellence. The tree a symbol of growth and knowledge stands also for the natural resources of Sarawak and Malaysia their diverse ethnic groups and cultures. The clasped hands symbolize unity in diversity a concern for the environment and society as well as the exploitation and optimization of new and useful knowledge in development. Together the hands and the tree form the letter 'S' for Sarawak. Selected colours: Blue and red symbolise the integration of education and technology while golden yellow reflects quality nd excellence in both human resource development and services.
Colour code (PANTONE Code - Color standards used in the printing and reprographic industry) :
Blue 294C
Red 186C
Yellow 123C
Logo Usage:
The use of the logo should consider the type of background color. Logo are not allowed to be overshadowed by other elements.
For bright or white backgrounds, no special effects are to be added to the logo.
For dark or black backgrounds, white "stroke" or "outer glow" effects must be used around the logo.
The use of black and white color logos is permitted for publishing through press advertisements, low-cost printing or any circumstances where the use of colored logos is deemed inappropriate.
The official seal of the Universiti Malaysia Sarawak is the original visual signature used since the university's establishment in 1992. The official seal is to be used strictly with permission from the Chancellory Division, to ensure the usage is focused and strategic, and in alignment with the university's image and visibility as a preferred learning hub in the region.
Transcripts
Letterheads and official name cards
Legal documents such as MoA and MoU documents
Stationery for the Vice Chancellor's Office
Certificates
Theses, official reports, course assignments and any publication produced by staff and students of UNIMAS
Email signature which is used by all UNIMAS staff
UNIMAS Official Seal is available here.
UNIMAS Official Seal.eps | UNIMAS Official Seal.png
UNIMAS Official Seal Glow.jpg | UNIMAS Official Seal White.jpg | UNIMAS Official Seal Black.png
UNIMAS Official Seal Horizontal.eps| UNIMAS Official Seal Horizontal.png
UNIMAS LOGO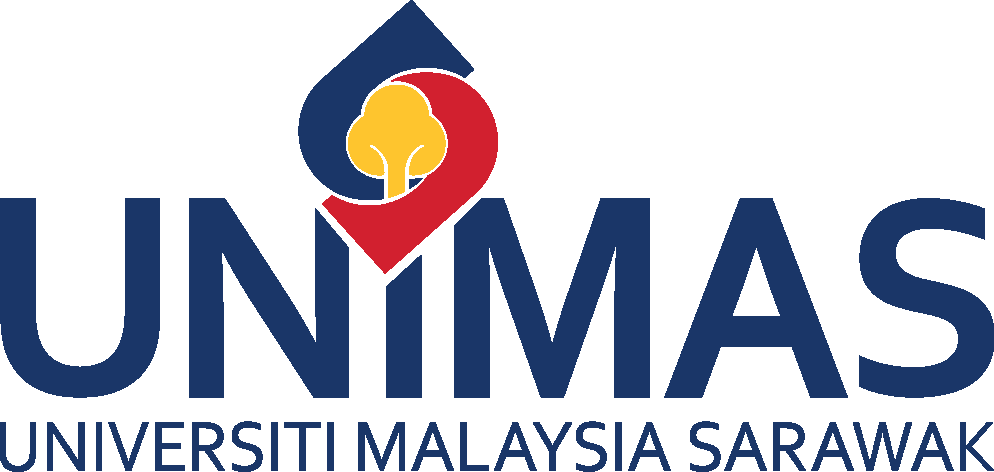 UNIMAS has been using a rounded-shaped coat of arms official seal since its early days of establishment in 1992, across all communication touch points; stationery, official merchandise, official , signposting etc. In order to move forward with current trends and time, in line with its slogan "Contemporary and Forward Looking', UNIMAS needs a brand logo that has a fresh and contemporary outlook, without altering the original form of the university official seal. The UNIMAS Logo is introduced, which enhances the layout, composition and presentation of the official logo. The new UNIMAS Logo also replaces the official font, Century Schoolbook, to Base (Corbel). The UNIMAS Logo intends to present a global, connected, internationally visible and competitive outlook for the university.
The UNIMAS logo represents our vision and mission towards global visibility and prominence. The logo should always be used as the consistent signature in our communication internally and with external agencies. The UNIMAS logo should never be recreated or altered. The logo of UNIMAS will be implemented across campus, including in the printing of:
Buntings
Banners
Posters
Digital posters/EBB
Souvenir materials
Stickers for Campus vehicles
Exhibition materials
Logo Usage are the same as UNIMAS Monogram Logo.
UNIMAS Logo is available here.
UNIMAS Logo.png | UNIMAS Logo.ai | UNIMAS Logo.eps
UNIMAS Glow Visual Identity | UNIMAS Black Visual Identity | UNIMAS Blue Visual Identity | UNIMAS Red Visual Identity
LOGOS ARRANGEMENT

Note :
UNIMAS reserves the right in its sole discretion to terminate, revoke or change its decision in any given permission to display the university seal and/or logo. As the legal owner on the said seal and/or logo, UNIMAS has the authority to request any third party who modify or delete any use of the seal and/or logo that, in UNIMAS' sole judgment and as deemed fit, does not comply with the university's philosophy and Corporate manual guidelines and/or might otherwise impair or damage UNIMAS' image and reputation. UNIMAS further reserves the right to take action (legal) against any unfair use or misuse or prohibited activities which infringe UNIMAS trademarks or other violations of applicable law enforced herein.