Logo Sambutan Ulangtahun Ke-30 UNIMAS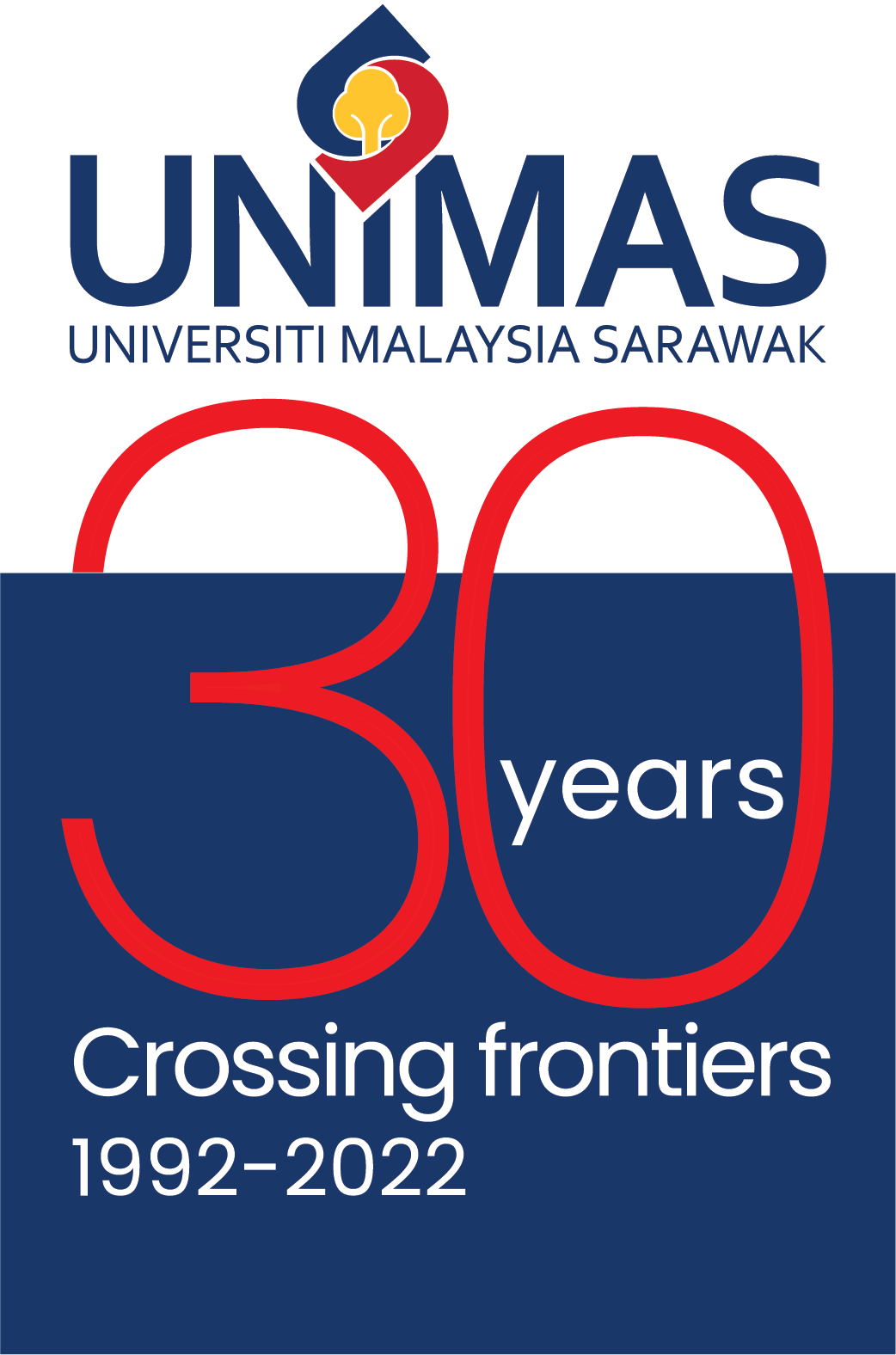 Logo Sambutan Ulangtahun Ke-30 UNIMAS
UNIMAS 30th Year Anniversary Celebration Logo
Logo UNIMAS 30 Tahun mempunyai rekabentuk yang jelas dan minimal, digambarkan dengan pemilihan fon "Poppins" dan penggunaan hanya tiga warna. Angka "30" yang sebahagiannya berada di luar kotak yang bewarna biru, mencerminkan kemunculan serta penelusuran idea dan pengetahuan dari Universiti ke dunia luar.
Warna biru dan merah adalah sebahagian daripada warna korporat UNIMAS yang melambangkan kesepaduan pendidikan dan teknologi.
The UNIMAS 30 Years logo has a clean, minimal design, illustrated with the selection of Poppins font and the use of only three colours. The logo depicts the number 30 that is partially out of a box, reflecting the emerging and traversing of ideas and knowledge from the University to the outside world.
The colours blue and red are part of UNIMAS' corporate colours which symbolise the integration of education and technology.
Tema Sambutan Ulangtahun Ke-30 UNIMAS
UNIMAS 30th Year Anniversary Celebration Theme
Apabila kami memikirkan tema sambutan ke-30 tahun kami, kami memikirkan jaringan. Kami memikirkan kerjasama. Kami memikirkan penyatuan semua.
Sepanjang 30 tahun, kita telah merentasi sempadan geografi, menghubungkan Sarawak ke seluruh dunia. Kami telah merentasi sempadan sosioekonomi, menghubungkan pelbagai lapisan masyarakat. Kami juga telah merentasi sempadan pelbagai disiplin, mengembangkan pengetahuan dan merapatkan jurang digital.
Kami berjanji untuk meneruskan usaha ini.
Meraikan 30 Tahun UNIMAS
Merentasi Batasan
When we think of our theme, we think of connections. We think of collaborations. We think of bringing people together.
For the past 30 years, we have crossed the frontiers of geography, linking Sarawak to the whole world. We have crossed the frontiers of socioeconomy, connecting layers of communities. We have crossed the frontiers of disciplines, expanding knowledge and narrowing the digital divide.
We pledge to continue doing so.
Celebrating UNIMAS 30 Years
Crossing Frontiers