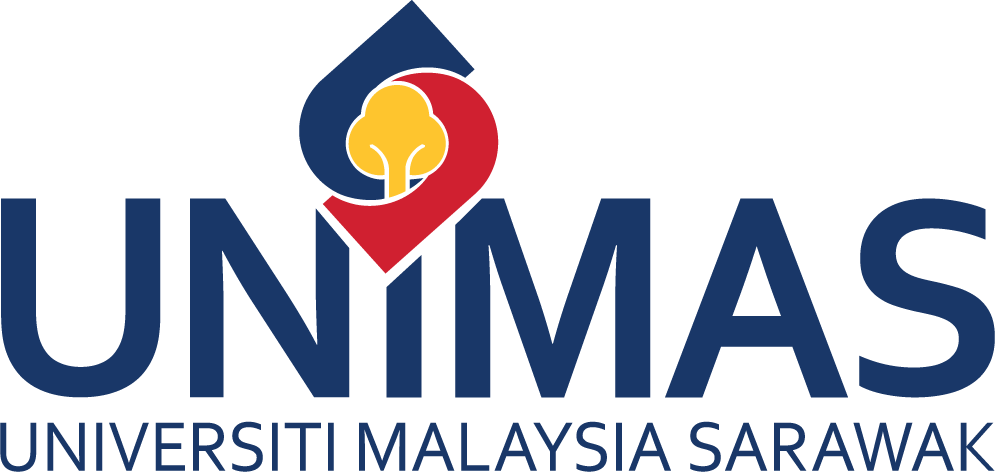 UNIMAS has been using a rounded-shaped coat of arms official seal since its early days of establishment in 1992, across all communication touch points; stationery, official merchandise, official , signposting etc. In order to move forward with current trends and time,  in line with its slogan "Contemporary and Forward Looking', UNIMAS needs a brand logo that has a fresh and contemporary outlook, without altering the original form of the university official seal. The UNIMAS Logo is introduced, which enhances the layout,  composition and presentation of the official logo.  The new UNIMAS Logo also replaces the official font, 
Century Schoolbook
, to 
Base (Corbel)
. The UNIMAS Logo intends to present a global, connected, internationally visible and competitive outlook for the university.  
The UNIMAS logo represents our vision and mission towards global visibility and prominence. The logo should always be used as the consistent signature in our communication internally and with external agencies. The UNIMAS logo should never be recreated or altered. The logo of UNIMAS will be implemented across campus, including in the printing of:
Buntings
Banners
Posters
Digital posters/EBB
Souvenir materials
Stickers for Campus vehicles
Exhibition materials
Logo Usage are the same as UNIMAS Monogram Logo.
UNIMAS Official Seal is available here.