UNIMAS Core Values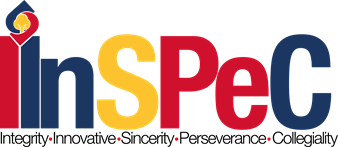 INTEGRITY
A fundamental value that everyone in UNIMAS must have by doing the right thing in all circumstances. It is the foundation on which trust and effective interpersonal relationships are built. These values, therefore, will strengthen the beliefs and trust where all staff share the same vision, operate with the same values and participate together in instituting transformation in the University.
INNOVATIVE
Creative as individuals and as a team, and encouraging others to adopt new, 'out-of-the-box' thinking and ideas to achieve high quality performance in all aspects. Management and staff will continuously strive for excellence and resist the tendency to be complacent.
SINCERITY
The inner drive and motivation to pursue actions that are important to UNIMAS regardless of incentives. To be sincere is to keep to one's word and commitment to deliver the work that is important to the organization, and not to have one's personal interest override the interest of the team and the University.
PERSEVERANCE
Being persistent and steadfast in the pursuit of a worthwhile purpose, the realization of ideas, and the execution of all tasks despite obstacles, challenges or discouragement. UNIMAS employees work tirelessly and do not give up easily, having the belief that sooner or later, they will reach the shared goals and realize the vision.
COLLEGIALITY
Strong team spirit that is a source of motivation to one another in pursuing shared goals. All employees work together willingly, cooperate and share the University's challenges and successes.
INTEGRITI
Nilai asas yang harus ada dalam diri setiap warga UNIMAS iaitu sentiasa melakukan perkara yang betul dalam semua keadaan. Ini merupakan asas di mana kepercayaan dan hubungan interpersonal yang berkesan dapat dibina. Oleh itu, nilai ini akan memperkukuhkan kepercayaan di mana semua warga UNIMAS berkongsi visi yang sama, beroperasi dengan nilai-nilai yang sama dan terlibat secara bersama dalam melaksanakan transformasi di Universiti.
INOVATIF
Kreatif sebagai individu dan juga dalam kumpulan, serta menggalakkan semua untuk menerima pemikiran dan idea baharu untuk mencapai tahap kualiti yang tinggi dalam semua bidang. Pengurusan dan staf akan sentiasa berusaha ke arah kecemerlangan dan menolak sebarang kecenderungan untuk alpa dan leka.
IKHLAS
Pemangkin dalaman serta motivasi dalam melaksanakan amanah dan tanggungjawab kepada UNIMAS tanpa mengira insentif. Bersungguh-sungguh berpegang kepada janji dan komited dalam melaksanakan kerja kepada organisasi, tanpa ada agenda peribadi yang mengatasi kepentingan pasukan dan Universiti.
CEKAL
Sentiasa cekal dan berpegang teguh pada prinsip dalam mengejar matlamat, merealisasikan idea dan melaksanakan segala tugas tanpa putus asa walaupun berhadapan dengan halangan dan cabaran. Warga UNIMAS sentiasa bekerja dengan gigih dan tidak mudah berputus asa, dengan kepercayaan, mereka akan mencapai matlamat bersama dalam merealisasikan visi Universiti.
KESERAKANAN
Semangat kebersamaan yang teguh merupakan sumber motivasi antara satu sama lain dalam mengejar matlamat Universiti. Semua warga UNIMAS bekerjasama secara sukarela serta berkongsi segala cabaran dan kejayaan Universiti.